11 Day Iceland Circumnavigation
Extraordinary and full of surprises, Iceland is an amazing natural and cultural destination. On our circumnavigation of the island, you encounter teeming wildlife, rich culture and welcoming people. Only Iceland offers surreal lava fields, bubbling hot springs, amazing Viking heritage and unmatched wildlife. Experience it all on this expedition cruise.
VOYAGE HIGHLIGHTS
Explore mystical Iceland – the land of fire and ice
See fascinating nature with waterfalls, volcanoes and glaciers side by side
Experience a bird and whale watching paradise
Discover the entirety of Iceland´s coast
Departs From
Reykjavik, Iceland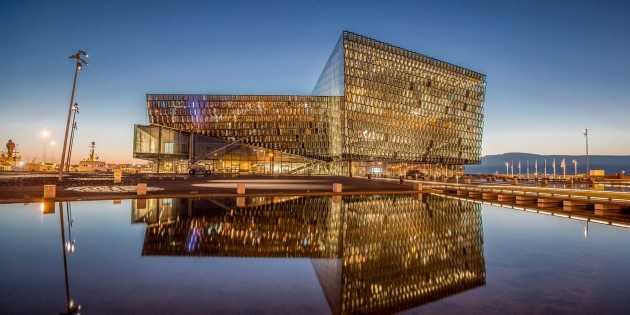 Day 1
Arriving in Iceland
Docked – Embarkation
Many visitors find landing at Keflavik airport enchanting. The hub seems carved out of an arctic desert, with moss-covered lava rock and haunting mountains nearby. But just 45 minutes away is Reykjavík, a charming, vibrant and modern city, offering top restaurants, interesting museums and quaint narrow streets.
Day 2
Welcome to Sagaland
Docked – Full Day
The friendly town of Stykkishólmur features beautiful, well-preserved old houses and is surrounded by wonderful scenery. Enjoy exploring the town´s interesting museums or join optional excursions to see such iconic sites on Snæfellsnes Penninsula as the Lóndrangar basalt cliffs or black sand beaches of Djúpalónssandur.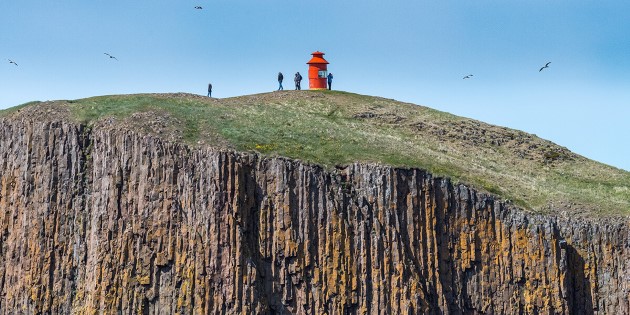 Day 3
Patreksfjördur
Docked – Full Day
Patreksfjördur is a charming settlement on the west coast of Iceland with about 660 inhabitants. The picturesque fjord offers scenic hiking trails if conditions allow. Patreksfjördur is also close to the spectacular waterfall of Dynjandi and to Látrabjarg, a renowned site for birdwatching.
Day 4
Northwest Iceland
Exploration Day
Our experienced captain will plan a day exploring the stunningly beautiful fjords of northwest Iceland.
Conditions will determine the final program and activity for the day. We might visit a small settlement, take you on hikes, or launch our kayaks.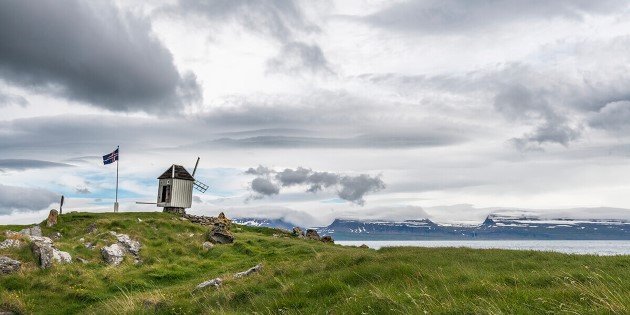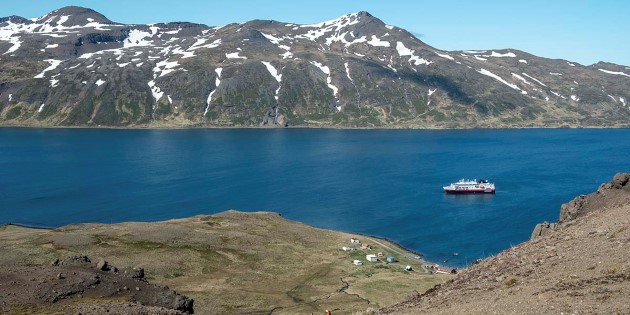 Day 5
Remote Ruins and Natural Beauty
Anchored – Full Day
In 1917, Elías Stefánsson settled down in Djupavik and built a herring salting factory. Today, you can still see the remains of the factory as well as seven houses and a hotel here. We will explore the landing site, and the beautiful natural scenery surrounding it.
Day 6
Northern Center
Anchored – Full Day
Akureyri is a lively town, famous for its botanical gardens and pretty traffic lights. It is the most populous community outside Reykjavík, and the center of trade, culture and services in northern Iceland. Akureyri is close to many of Iceland's renowned natural treasures, like Mývatn lake and Goðafoss waterfall.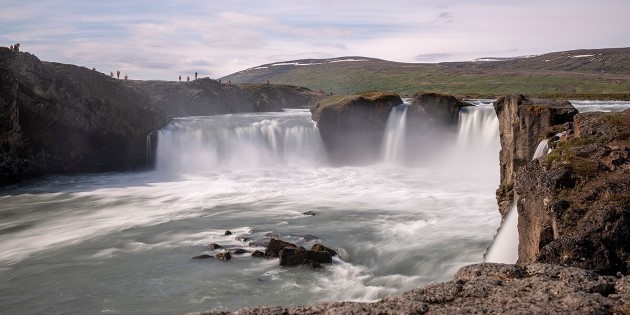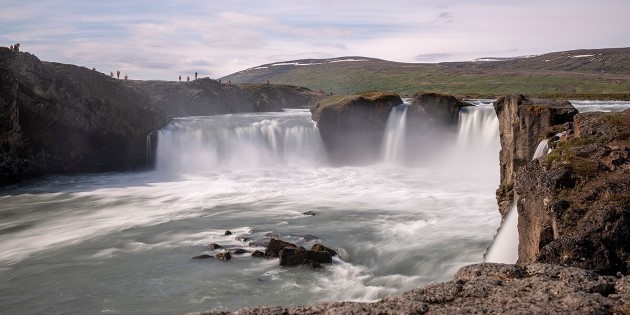 Day 7
Step Across the Arctic Circle
Anchored – Full Day
We will use our tender boats to reach this green and grassy island. It is probably best known for its proximity to the Arctic Circle, which cuts across the island. You get the chance to step across the boundary between the far north and south.
Day 8
Whales and Birds
Húsavík is renowned for its whale watching and has several interesting museums, including, of course, a whale museum. In the evening, we will sail past the scenic Laganes Peninsula.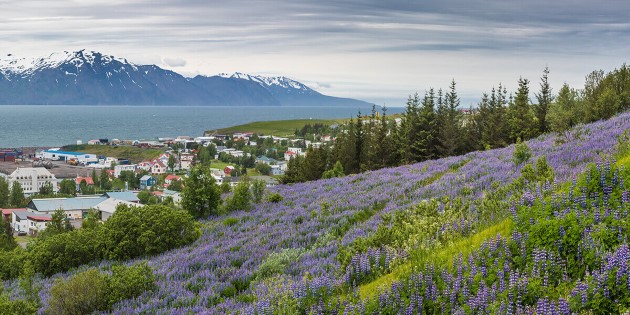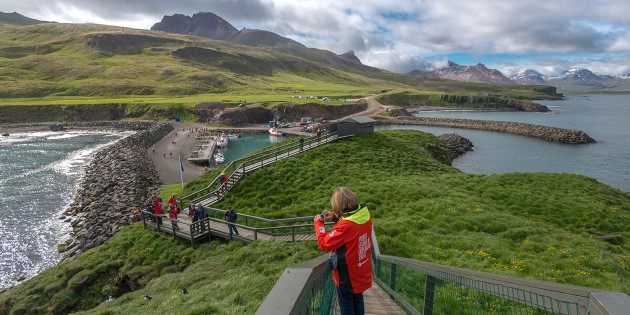 Day 9
Land of the Elves
Anchored – Full Day
Bakkagerdi is the main settlement in Borgarfjörður, an area known for its natural beauty and as "the land of the elves." Puffin colonies abound in the fjord, making this a popular place for birdwatching. Bakkagerdi is off the typical tourist track, and offers peace, quiet and lovely views.
Day 10
Iceland`s Pompeii
Anchored – Full Day
The harbor at Heimaey or "Home Island" has a narrow entrance, formed by a volcanic eruption in 1973. As the lava flow threatened, the ingenious islanders pumped sea water onto the molten rocks to cool and slow its progress. Nearby cliffs provide a habitat for countless birds, including the charming puffin.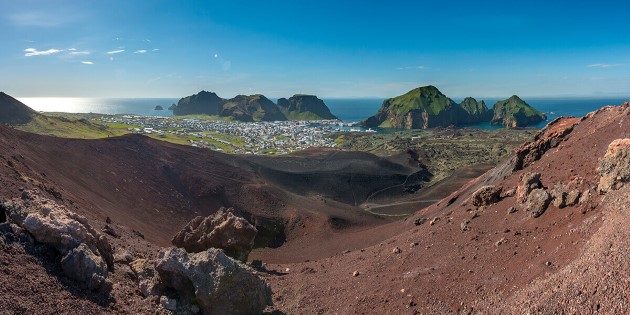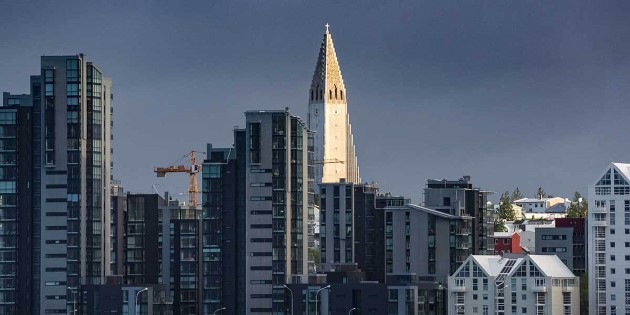 Day 11
The End of the Adventure
Our voyage of discovery and adventure ends in Reykjavik. If you have the time, we recommend you stay a few extra days to explore this unique and fascinating Nordic city.
The original Fram was the most famous explorer ship of its time, and the achievements of her expeditions are unparalleled. MS Fram honors the heritage of the original Fram, using the most advanced technology and making her exceptionally well suited for expedition voyages in polar regions.
Many boast of their "ultimate" expedition ships. But none, save the MS Fram, contains two critical features which deliver adventure in a more safe and comfortable way. MS Fram is a purpose-build expedition ship built especially for comfortable Explorer voyages, with emphasis on relaxation and discovery.
MS Fram was built in 2007 with one mission in mind – to bring her guests closer to nature, wildlife and unforgettable experiences. As well as offering numerous lounges in which to relax, our more active guests can use our well-equipped gym. Meanwhile, on deck, our Jacuzzis guarantee you surreal memories when passing the towering icebergs of Antarctica or Greenland. To keep up with what's happening on the MS Fram right now and the amazing experiences our passengers are having, stay up to date with the MS Fram blog.
MS Fram is designed for sailing in polar waters, holds the highest safety standards and is the perfect size for optimum nautical manoeuverability and guests' comfort. With space for only 276 guests, you are sure to get to know many of your fellow travellers. You will share stunning sights and memories of a lifetime long after returning home.
Ship Specifications
Year of construction 2007
Year of refurbishment 2020
Ship yard Fincanteiri, Italy
Passenger capacity 318
Beds 276
Gross tonnage 11647
Length 114
Beam 20.2
Speed 13
Included in Your Expedition
Expedition 
Cruise
E

xpedition 

cruise

 in a cabin of your choice

 

Breakfast, 

lunch and dinner including beverages (house beer and wine, sodas, and mineral water) in restaurant

s

 Aune

 

À

 la carte restaurant 

Lindstr

ø

m included for suite guests

 

Complimentary tea and coffee

 

Complimentary Wi-Fi on

 

board. Be aware that 

we sail in remote areas with limited connection. Streaming is not supported.

 

Complimentary reusable water bottle to use at water 

refill stations

 

on

 

board

 

English-speaking 

Expedition Team

 who 

org

ani

z

e and accompany activities on

board and 

ashore

 

Range of included 

excursions

 
Onboard Activities
Experts on the Expedition Team deliver in-depth lectures on a variety of topics

 

Use of the ship's 

Science 

Center

,

 which has an extensive library and advanced biological and geological microscopes

 

Citizen Science program

 allows guests to assist with live scientific research

 

Professional onboard photographer gives top tips and tricks for the best landscape and wildlife photos

Use of the ship's

hot tubs, panoramic sauna,

and indoor gyms

 

I

nformal gatherings with the crew such as daily recaps and preparation for the day to come
Landing Activities
E

scorted landings 

with small expedition boats 

while in 

Iceland

 

Loan of boots, trekking poles, and all equipment for activities

Complimentary wind and water-resistant expedition jacket

Expedition Photographer

s 

help with your camera settings before landing

s

 
NOTES:
All planned activities are subject to weather and ice conditions