ANTARCTICA & FALKLAND ISLANDS – ADVENTURE ON THE SOUTHERN HEMISPHERE
Buenos Aires/Ushuaia – Montevideo
DEPARTURE
USD
17-days Antarctica,  Falklands
14-Mar-2020
6,965
Request Quote
VOYAGE HIGHLIGHTS
On this adventure you will experience South America, the Falkland Islands – and Antarctica. See penguins, seals and whales. Take hikes on the ice and go kayaking in among icebergs. Our extensive onboard programme, excursions and activities make this a dream for any adventurer, not matter your age.
Experience Antarctica, the Falklands and South America
See the amazing wildlife of the southern hemisphere, some up close
Come ashore in Antarctica and go kayaking in the most remote place on Earth
Wide-ranging Science programme and Young Explorer programme
Departs From
Buenos Aires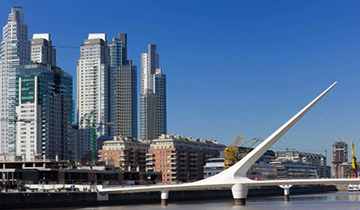 Day 1
The vibrant capital of Argentina
Location:Buenos Aires
Enjoy an overnight hotel stay in Buenos Aires, and discover its enchanting combination of European flair and Latin American charm.
Day 2
Embarking the expedition
Location:Buenos Aires/Ushuaia
After a three-hour flight, you find yourself in the southernmost town in the world, flanked by the most southern point of the Andes Mountain Range. In Ushuaia, MS Midnatsol is ready to take you south. And we kick off everything with a Welcome dinner.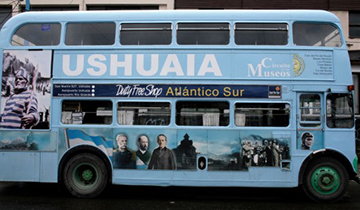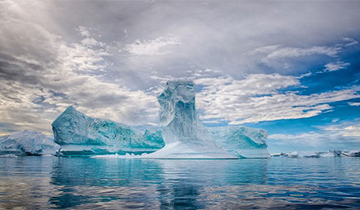 Day 3-4
Enjoy the activities on board
Location: Drake Passage
A day at sea is full of activity. Our Expedition team will most likely convince everybody on board that science is fun! We can promise first class edutainment. Once we have crossed the Antarctic Convergence, you will notice that the air becomes crisper and colder. From deck, you might start seeing icebergs in the water, maybe whales as well.
Day 5-10
Penguins, icebergs, seals and whales
Location:Antarctica
Antarctica is sure to overwhelm you. Endless white horizons, oceans are full of glorious icebergs and whales. Maybe even more awe-inspiring will be your meeting with the huge colonies of penguins. They are not afraid of humans; you can look forward to true close encounters with this most charming of bird species. Come ashore to explore the impressive Antarctic scenery. From deck, there are great chances to spot whales. Enjoy close encounters with wildlife and glaciers, old whaling stations and relics. You are in one of the most remote areas of the world and the sensations are non-stop. We will land several times for unforgettable experiences. Among the locations we may visit are Half Moon Island, Yankee Harbour and Cuverville Island, home to a large colony of Gentoo penguins. Neko Harbour is beautifully located in the innermost part of Andvord Bay, and Paradise Harbour got its descriptive name from the whalers who came here long ago. When the storms were at their worst, this is where they came to seek shelter. The high glacier walls in Wilhelmina Bay convey the mighty power of ice, from calving glacier fronts to floating ice.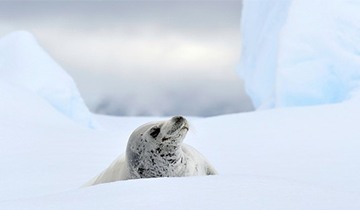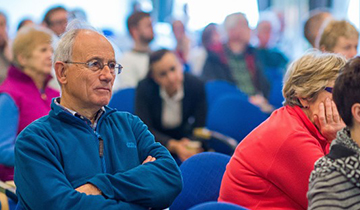 Day 11
Relaxing on MS Midnatsol
Location:At sea
Enjoy a day at sea, sharing experiences, exchanging stories, photos and films with your fellow adventurers. Be on deck to fully enjoy the feeling of being at sea.
Day 12-13
Pubs, penguins and perfect wilderness
Location:Falkland Islands
When we arrive the Falkland Islands, you will experience everything from red buses and English pubs in the capital Stanley to penguins, hikes in the hills or along the coastline or kayaking clear waters. New Island is an adorable inlet, with sandy white beaches and turquoise waters. It could easily be mistaken for a Caribbean island, if the sun was a little stronger. We pass an old shipwreck on our way ashore to enjoy a day amongst penguins and seals. While we are here, you can join several excursions like history tours, bird watching tours, nature walks and even a scenic plane tour where you can discover the Falklands by air in a classic island-hopping aircraft.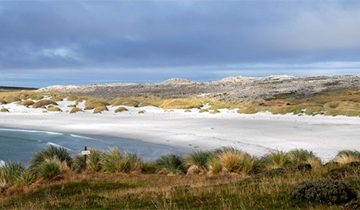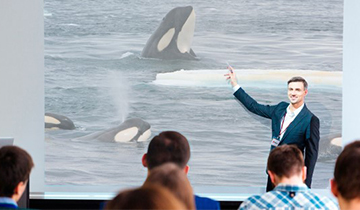 Day 14-16
Towards Antarctica
The beginning of the end of the adventure
Location:At sea
After exhilarating days in Antarctica and the Falklands, the final days on board are spent crossing the South Atlantic Ocean. Spend time with family, old friends, new friends and our Expedition team, and enjoy the farewell dinner on the last evening.
Day 17
Discover Montevideo, before flying home
Location:Montevideo
You disembark in Montevideo. The city has a sly sophistication and surprising cultural diversity for such a small population, boasting a picturesque blend of colonial Spanish, Italian and Art Deco style Maye you have the time to visit the Ciudad Vieja (Old Town) with its 18th century buildings, the vibrant Mercado del Puerto, the bustling Avenida 18 de Julio with its numerous theatres, museums and art galleries, and the stretch of white, sandy beaches surrounding the city before you fly home.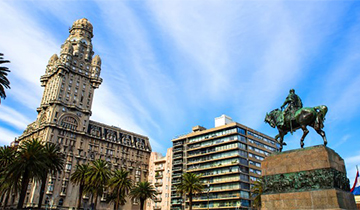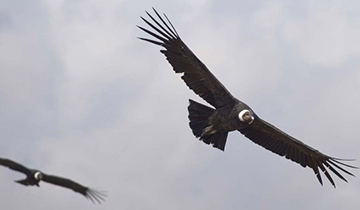 Waters of Patagonia
Location:At sea
The expedition continues north through the fabled waters of Patagonia. As we sail through iconic Andean seascapes, you have plenty of time to gaze out on the magnificent natural expanse. There might also be trivia contests covering questions about explorer history and Antarctic wildlife. We might also hold auctions to raise money for specific causes. These on board auctions have contributed to the most ambitious habitat restoration project on Earth; South Georgia, protection of the Albatross and maintenance of research stations in Antarctica. With the help of our guests, we will continue to raises funds and awareness of opportunities and challenges in the areas we visit.
Day 17
Cosmopolitan Castro
Location:Castro
Located on Isla Grande de Chiloé, Castro is set among windswept hills and green vegetation. The city is known for its colourful "palafitos", wooden houses mounted on stilts along the water's edge. Come ashore and enjoy the local Chilote character and curious energy, mixed with a dash of modern development. The Iglesia San Francisco is a UNESCO World Heritage Site. The church is a visual delight: bright yellow and orange with a lavender trim. The varnished-wood interior is stunning, illuminated by rows of stained-glass windows. Other sights include Plazuela del Tren, a small plaza right by the waterfront with an odd collection of old trains. A stroll in the Cementerio Parroquial is fascinating, as some of the tombs are quite grand and ornately decorated. Feria Campesina Yumbel is a bustling fruit and vegetable market. There are also household goods and fish stalls here. In the shop Feria Artesanal Lillo, located just south of the port, you can buy excellent hand-knit woollen goods and handicrafts. Most of the restaurants and cafes in Castro are concentrated along the Calle Blanco, running from the southern end of the plaza down to the waterfront, and this is where you can get a taste of the renowned meat, potato and seafood stew. Close to the town is Chiloé National Park, a largely unexplored wilderness hosting rare flora and fauna. The park features wide deserted beaches and long stretches of rugged coastline, and is home to dozens of seabird species, penguins and sea lions.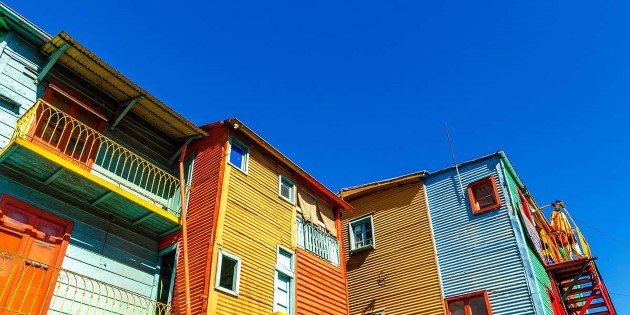 From $6,965
Price includes:
Hurtigruten Expedition in cabin grade of your choice on a full board basis
One hotel night in Buenos Aires before the voyage including breakfast
Transfer hotel to airport in Buenos Aires
Return economy flights Buenos Aires to Ushuaia
Transfers in Ushuaia including an orientation tour
Wind- and water-resistant jacket
Landings with small boats and activities on board and ashore
Professional English-speaking Expedition team that gives lectures as well as accompany landings and activities
Free tea and coffee
Not included:
International flights
Travel insurance
Luggage handling
Optional Excursions and Gratuities