The Heart of Greenland (Itinerary 1)
USD $10616
USD $9024
starting price
Our Greenland expedition cruise explores rare natural beauty and the fascinating Inuit culture. Meet the welcoming people who thrive in this Arctic landscape as we sail among giant icebergs to such natural wonders as Disko Bay in perpetual daylight under the Midnight Sun.
VOYAGE HIGHLIGHTS
Combine the exploration of pristine Greenland nature with fascinating Inuit

Begin and end your journey in Iceland – a great opportunity to explore further

Discover Greenland's immaculate beauty under the Midnight Sun

Sail into lovely Disko Bay
24 June – 09 July – 24 July 2021
Departs From
Reykjavik, Iceland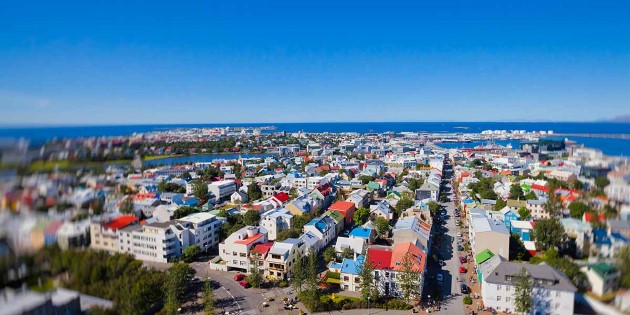 Day 1
Capital of Iceland
Docked – Full Day – Embarkation
Reykjavik is the world's northernmost capital city. Norse settlers named the place Reykjavik (meaning "Smoky Bay") after the columns of steam rising from hot springs in the area. The region offers fantastic natural beauty with geysers, mountains, glaciers and geothermal baths, well worth exploring before embarking on MS Fridtjof Nansen.
Day 2-3
Crossing the Denmark Strait
At Sea
We leave Iceland behind and sail across the Irminger Sea. This crossing was used by the Vikings to migrate from Iceland to Greenland some 1,000 years ago. Enjoy introductory lectures on local history and biology, and get to know our innovative expedition ship.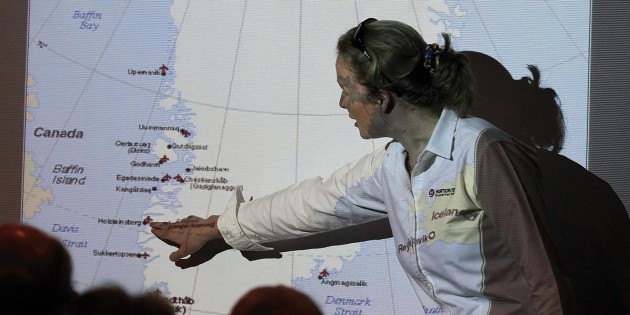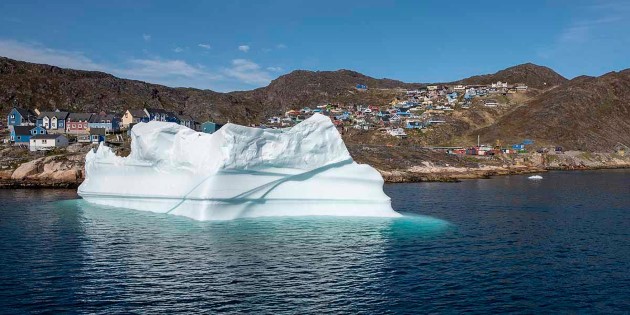 Day 4
"Kalaallit Nunaat" – Land of the People
Docked – Full Day
Many consider Qaqortoq one of the most beautiful towns in Greenland for its colorful houses and lovely setting. The biggest town in southern Greenland, with 3,000 inhabitants, Qaqortoq is easy to explore on foot, or you can join one of our excursions to get even more insight into local culture.
Day 5
Exploration Day
We discover the beautiful region of Kvanefjord near Paamiut by sailing deep into the fjord. Our experienced captain will take advantage of the conditions to identify landing sites for onshore walks, places to launch our kayaks, ideal communities to visit, and the best spots to spot wildlife.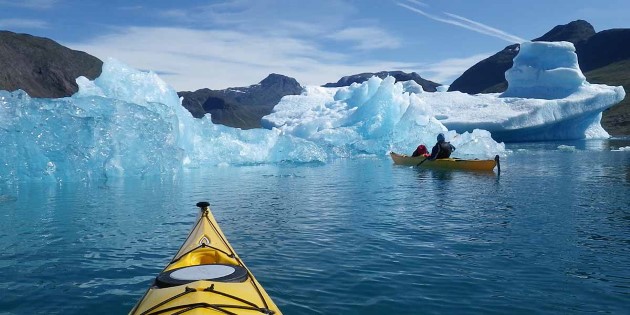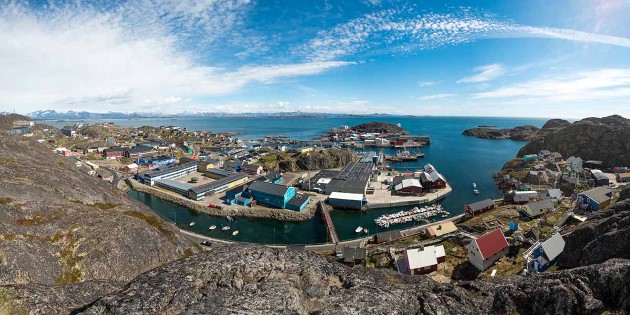 Day 6
The Venice of Greenland
Anchored – Half Day
Founded in 1755, Maniitsoq means "The uneven place," referring to the rocky hills and mountains shaping the town's layout. It is also known as the "Venice of Greenland" because it lies in an archipelago, intersected by natural canals.
The local museum introduces you to the town´s rich history and culture.
Day 7
"Where There are Fox Dens"
Docked – Full Day
While we are at sea, a series of lectures will be held on board on topics related to history and wildlife in the area. Another focal point for our lecture program is the environmental challenges of the world's oceans. There might also be a chance to look behind the scenes and partake in our Guest Expedition Staff program. Our onboard Expedition photographer will show you the basics of expedition photography. There will also be gathering with the Expedition Team to summarize the voyage so far, and present the plan for the following days.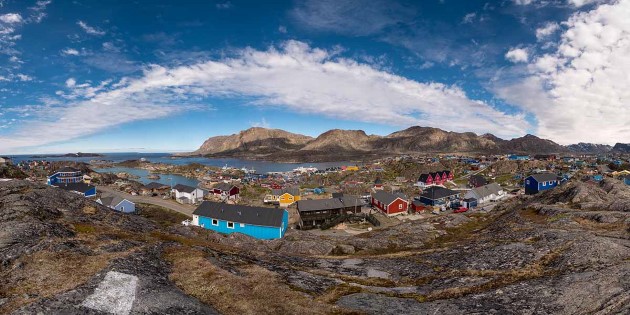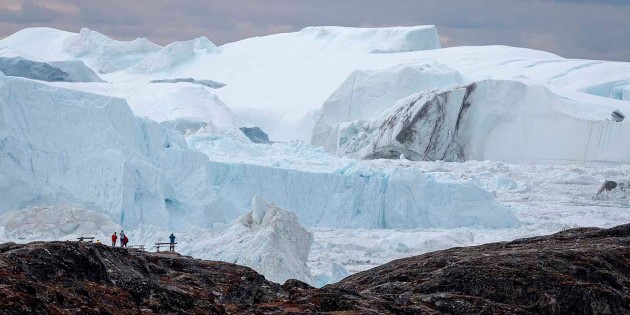 Day 8
Icefjord – UNESCO World Heritage Site
Anchored – Full Day
Ilulissat is set in the stunning scenery of Ilulissat Icefjord World Heritage site. At the fjord's mouth, you can see enormous icebergs that have run aground. These masses of ice originate from Jakobshavn Glacier, one of the fastest moving glaciers in the world. Join one of our many excursions here.
Day 9
Named After Expedition Team Member Friederike Bronny
Anchored – Full Day
We visit a location near Saqqaq that was without an official name until 2013. The place is special to us, as it is named after a former expedition team member. We land on the beach to explore this northernmost destination of our cruise, amidst breathtaking scenery and Arctic flora.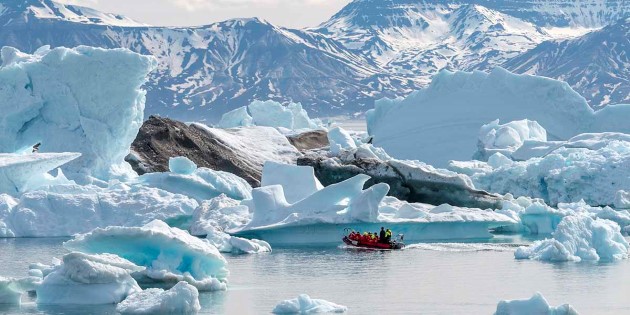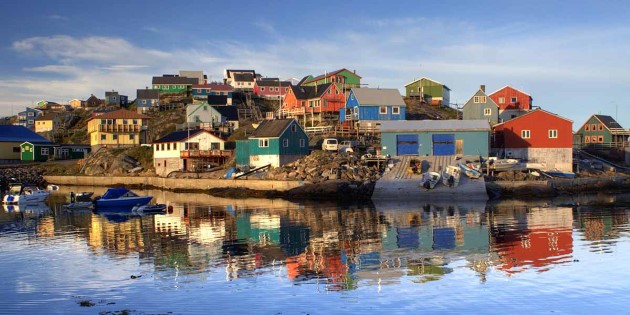 Day 10
Exploration Day
Today´s exploration will take us to meandering Evighed Fjord, surrounded by tall mountains (up to 6,600 ft high). The day's weather and ice conditions will determine the final program and the range of activities we offer.
Day 11
The Vibrant Capital of Greenland
Docked – Full Day
Nuuk lies at the mouth of one of the most spectacular fjord systems in the world. Greenland's capital city is where old and new meet, from historic buildings in "Kolonihavnen" to the modern "Center for Greenland Self Rule." There's also the National Museum – home to the famous Qilakitsoq mummies.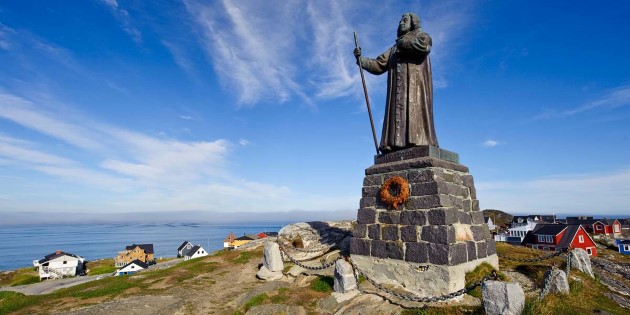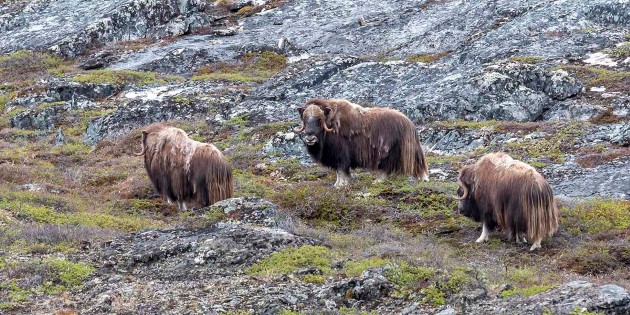 Day 12
Musk Oxen and a Norse Settlement
Anchored – Half Day
The abandoned town of Ivittuut is a stronghold for musk oxen. More than 1,000 years ago, Vikings settled the area, but left no written records behind. Archaeologists believe this was the last Norse settlement in Greenland to be established, and the first to be abandoned.
Day 13
Prins Christian Sund
Prince Christian Sound separates mainland Greenland from Sammisoq and the Cape Farewell Archipelago. If conditions allow, we will sail through this narrow channel and admire the spectacular scenery here. If the channel is blocked with ice, we will sail around Nunap Isua (Cape Farewell).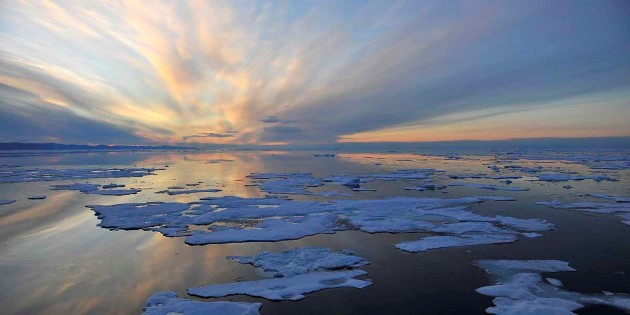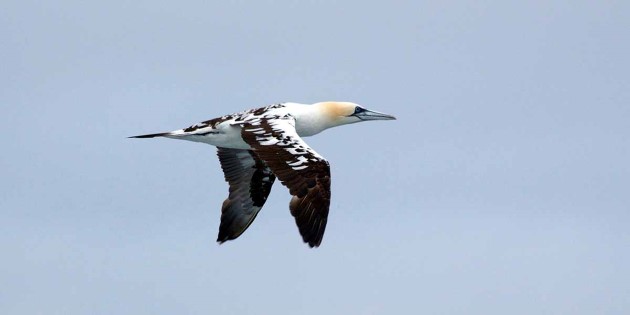 Day 14-15
Heading Back to Iceland
After exploring exhilarating Greenland, we set ou course back to Iceland. Spend the days at sea recapping your experiences, having fun in the Science Center or just relaxing on deck, watching sea birds follow our ship or maybe even spotting whales.
Day 16
The Stylish Capital of Iceland
Docked – Disembarkation
You arrive in the Icelandic capital early in the morning. If you want to explore more of the city and country, add one of our exciting pre- or post-cruise Land Adventures to your trip.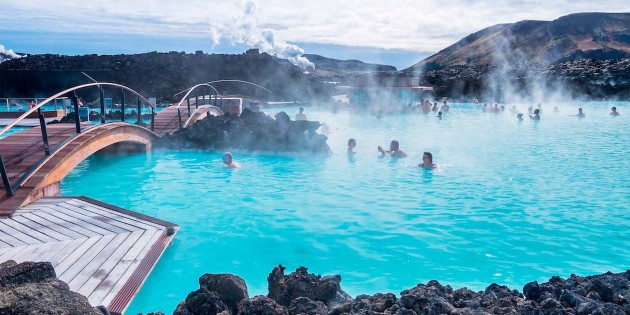 MS Fridtjof Nansen is the latest addition to Hurtigruten's fleet of custom-built ships – and represents the next generation of expedition ships. She will explore some of the most spectacular corners of the globe.
Featuring Hurtigruten's revolutionary, battery-powered, hybrid propulsion system, MS Fridtjof Nansen will be a near identical twin to her sister ship MS Roald Amundsen. Combining state-of-the-art technology and a premium on board experience with Hurtigruten's 125 years of experience and unparalleled destinations, the two Norwegian built ships introduce the next generation of adventure travel.
Ship Specifications
Year of construction 2020
Ship yard Kleven Yards, Norway
Passenger capacity 530
Gross tonnage 20 889 T
Length 140 m
Speed 15 knots
Installed power: 42 KW
Construction: Vard Langsten-Tomrefjord-Norway
EVERYTHING YOU NEED FOR AN ADVENTURE
A rich program of included activities on all voyages designed to immerse you in the destinations you visit, including small boat cruising and onshore exploration with the expedition team

Professional English-speaking expedition team – an international, handpicked team of highly educated experts in various academic fields with profound knowledge of the regions we sail in

Complimentary wind- and water-resistant jacket

Loan of boots, trekking poles, and equipment needed for optional and included activities
ENGAGING ONBAORD ACTIVITIES AND EDUCATION
In-depth lectures on science, history, biology, geography, geology or culture that provide context to your voyage and help you understand the destinations you will experience

Explorer Science program, with educational and Citizen Science activities that let you learn about the sights you'll see while contributing to research

Introductory photo lecture, including camera adjustments and tips and tricks

Photos and film/video footage from the voyage shared in the Expedition Logbook

Casual opportunities to engage with the expedition team and other guests, including a welcome event, daily gatherings to recap the day and prepare for the day to come

Opportunities to dine and interact with the expedition team and officers

Destination-focused onboard library

Port presentations providing destination insight

A farewell event
PREMIUM ONBOARD COMFORT
All meals including beverages (beer and wine, sodas and mineral water in all ship restaurants)

Coffee and tea included throughout the day

Early riser and afternoon treat offered in addition to breakfast, lunch and dinner

Fredheim restaurant meals included

A la carte restaurant (only for suite guests)

Gym, outdoor hot tubs and saunas with windows

Rejuvenating wellness areas with separate treatment rooms, infinity pool, outdoor gym, running track

Free Wi-fi onboard for all guests. Be aware that we sail in remote areas with limited connection. Streaming is not supported.

No gratuities expected
NOT INCLUDED IN YOUR CRUISE:
International flights

Optional shore excursions with our local partners

Optional small-group adventures with our expedition team such as kayaking, long hikes (availability pending weather conditions and safety)

Travel protection plan

 Luggage handling
NOTES:
All planned activities are subject to weather and ice conditions