North America toll-free:

+1 888 203 2093

Text

& Mobile: +1 970 227 9767

Europe & ROW:

WhatsApp

& Mobile: +372 52 99 832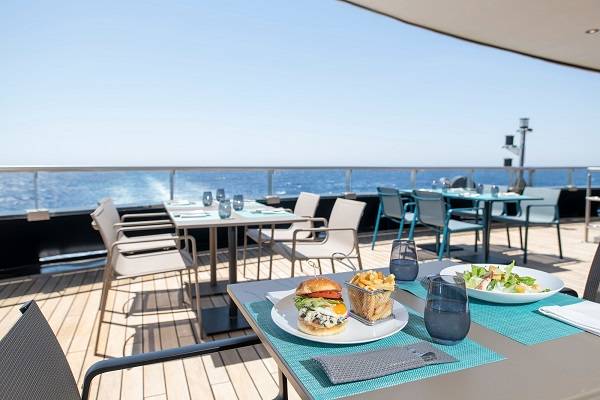 Scenic Eclipse II - 228 Guests
Australian Odyssey: Western Australia & The Abrolhos Islands South
15 Day Broome to Perth



West Australian Coastal Odyssey



High above, on land and below water, the colours of the Western Australian coast seem too beautiful to be real. Remote coral reefs teem with marine life, idyllic islands fringed with powder-white beaches, bright blue skies, vivid sunsets, and sparkling night skies that are filled with a trillion stars. On this grand voyage, journey to some of the world's most remote and ecologically important sites, places of untouched natural beauty very few people visit.
Unlike anywhere else in the world, sailing the Western Australian coastline from Broome to Busselton continuously changes while remaining constantly spectacular. Surreal views and natural colours of rich-red earth, deep green mangroves and sparkling aquamarine ocean morph under a big blue sky to dramatic cliffs, white-washed sandy beaches, golden shores and charming towns waiting to be explored. Your unforgettable voyage on board your ultra-luxury Discovery Yacht, Scenic Eclipse II, is truly all-inclusive, from extraordinary dining experiences to unrivalled discovery. Snorkel the stunning coral reefs and abundant marine life of the Rowley Shoals, swim with manta rays in Exmouth, and be mesmerised by the turquoise waters of the Dampier Archipelago. The Abrolhos Islands offer opportunities for fishing, birdwatching, and exploring shipwrecks, while Busselton boasts the longest timber-piled jetty in the southern hemisphere.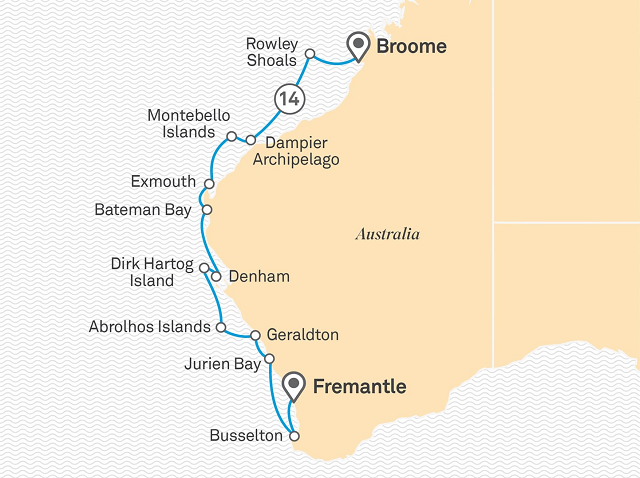 DATES / RATES
Rates are listed per person
Start Date
End Date
From EUR
From USD

Aug 20, 2025

Sep 03, 2025

13,140

13,921
Rates are listed per person
Start Date
End Date
From EUR
From USD

Aug 20, 2025

Sep 03, 2025

13,140

13,921
ITINERARY
Day 1
- Broome, Australia
Day 2
- Rowley Shoals
Day 3
- At Sea
Day 4
- Dampier Archipelago
Day 5
- Montebello Islands
Day 6
- Exmouth
Day 7
- Exmouth
Day 8
- Bateman Bay
Day 9
- Denham
Day 10
- Dirk Hartog Island
Day 11
- Abrolhos Islands
Day 12
- Geraldton
Day 13
- Jurien Bay
Day 14
- Busselton
Day 15
- Fremantle (Perth)
Scenic Eclipse II
Scenic Eclipse sets the standard in ocean cruising in terms of technology, size and luxury. State-of-the-art safety features allow us to unlock destinations others can only dream of. Designed to deliver the ultimate experience of a lifetime for only 228 guests, only 200 in the Arctic and Antarctica, the Scenic Eclipse fleet takes ocean cruising to a whole new level - marrying luxury, discovery and safety, and giving guests the opportunity to explore above and beyond what was previously imaginable.
WHAT'S INCLUDED
Up to 228 guests
A specialist Discovery Team of up to 8 experts
Engaging lectures and education program with on board experts
Entertainment in the state-of-the-art theatre
Scenic Discovery excursions and shore side expedition program
Included program of kayaking and stand-up paddleboarding
Exclusive Scenic Enrich experiences
Personalised Scenic Freechoice experiences

Contact Cruise Norway for the best rates.
Thousands of customers served since 1999. We find you the

best value

and provide

exclusive deals

at

discounted rates

.

Submit the form or call us toll free in USA & Canada

1 888 203 2093




North America:

Text

& Mobile: +1 970 227 9767




Europe & ROW:

WhatsApp

& Mobile: +372 52 99 832
Required fields
*
DISCLAIMER:
Rates are per person and subject to change.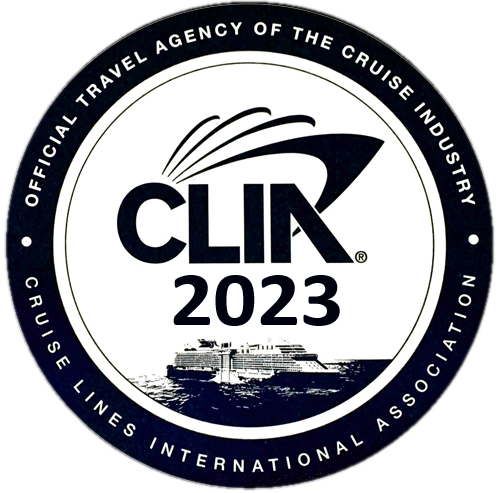 Follow us on
Follow us on